In case .  c_row css=".vc_custom_1521707738457{background-color: #ffffff !important;}"][/vc_row]
Global Health Teams History
Since 1985, Global Health Teams has a rich history providing quality medical services in Haiti and throughout the world.
April 2018 We Changed Our Name to Global Health Teams
We changed our name to Global Health Teams (GHT) from Seattle-King County Disaster Team (SKCDT).  Although our history is in emergency response and disaster medicine, the name Global Health Teams encompasses the work we do now: providing compassionate, quality healthcare to people in need.
February 2018 Training on Diabetes and Hemoglobinopathy Diagnostic Testing

We offered training for physicians and other healthcare providers in Jérémie on using hemoglobin A1c for monitoring diabetes.  In addition, we presented information on advanced testing for diseases like sickle cell disease.
2017 Lab Reference Testing Services for the Grand'Anse
These services brought advanced testing for hemoglobin disorders, such as sickle cell disease. Before, these tests were only available in Port au Prince and not accessible locally. We also provide education to local healthcare providers on how to use those results for better patient care.
This is the first such study based on Haitian subjects which was published in the American Society of Clinical Pathology journal Laboratory Medicine.
October 2016 Hurricane Matthew Support
Provided support after Hurricane Matthew at Hôpital Saint-Antoine in Jérémie and clinics throughout the Grand'Anse.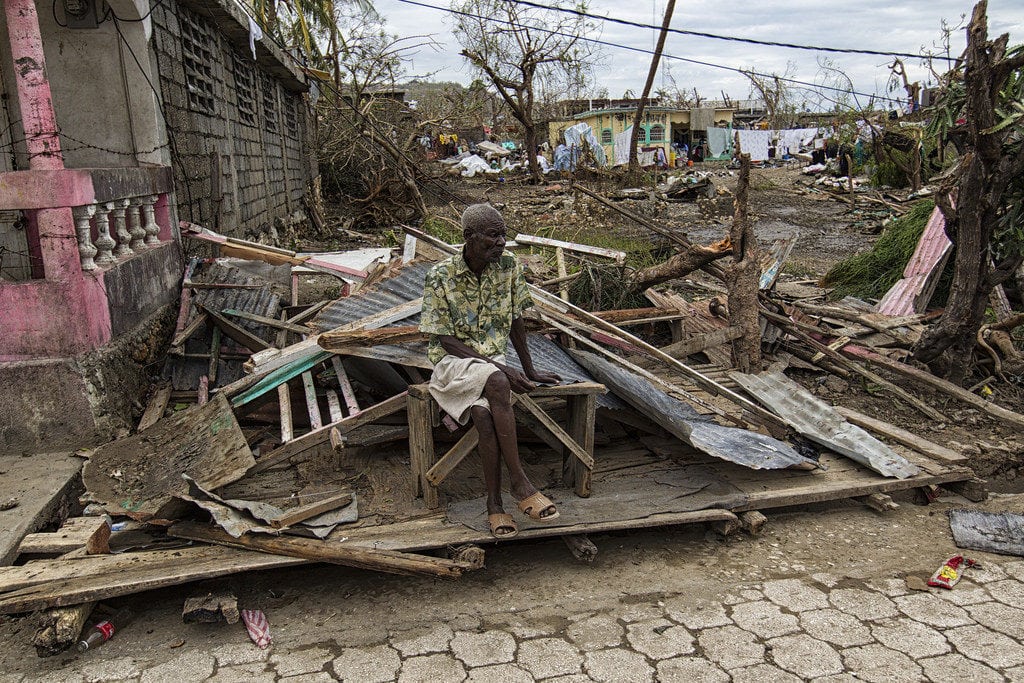 January 2015 Training on Grand'Anse Sexually Transmitted Infection Studies

We presented training sessions on the Grand'Anse men's and women's sexually transmitted infection studies. This training was for physicians and other healthcare providers at Hôpital Saint-Antoine in Jérémie.
January 2014 Training on Diagnostic Hematology

GHT volunteers installed an automated hematology analyzer at the Haitian Health Foundation. In addition to training the lab staff on operating and maintaining the equipment, we also trained local healthcare staff on the information generated by the new analyzer. This information helps them to better diagnose anemia and other blood disorders.
Our women's STI study was published in the American Journal of Tropical Medicine and Hygiene.  This study is significant because it was the only Haitian study to incorporate molecular testing for Trichomonas vaginalis and Mycoplasma genitalium and how it is the first STI study in the Grand'Anse.  Most importantly, because of how we shared our findings with others in the province, the information obtained from this study greatly improved care for women in the area.
October 2013 Training on Palliative Medicine and End of Life Issues

We offered training sessions for local physicians and nurses in Jérémie on care for patients who are at the end of their life.
October 2011 Emergency Care and First Aid Training

Training sessions on emergency care and first aid were held in Jérémie for physicians, nurses and health agents from across the Grand'Anse province.  These sessions were presented by GHT physicians and nurses.
2010 American Samoa
Team sent to American Samoa to provide H1N1 influenza vaccinations to hundreds of people.
2009 Centers for Disease Control
Training for H1N1 influenza outbreak.
2008 Hurricane Gustav
We sent multiple people to form a rapid medical response team. As well as providing medical strike teams, members were also placed with other medical teams to assist them in providing care.
2007 Wildfires of San Diego County, CA
Team sent to provide medical care throughout San Diego County. The majority of the 12-day deployment was with the medical staff at the Pechanga Indian Reservation.
2005 Hurricane Katrina, New Orleans, LA
We provided provide medical assistance to evacuees at the Louis Armstrong International Airport in New Orleans.  Our team tirelessly provided comprehensive healthcare services in an austere and challenging disaster environment. Team members were also sent to other locations to provide care throughout the greater New Orleans area.
2005 Hurricanes Rita and Wilma