Global Health Teams History
Since 1985, Global Health Teams has a rich history providing quality medical services in Haiti and throughout the world.
April 2018 We Changed Our Name to Global Health Teams
We changed our name to Global Health Teams (GHT) from Seattle-King County Disaster Team (SKCDT).  Although our history is in emergency response and disaster medicine, the name Global Health Teams encompasses the work we do now: providing compassionate, quality healthcare to people in need.
February 2018 Training on Diabetes and Hemoglobinopathy Diagnostic Testing

We offered training for physicians and other healthcare providers in Jérémie on using hemoglobin A1c for monitoring diabetes.  In addition, we presented information on advanced testing for diseases like sickle cell disease.
2017 Lab Reference Testing Services for the Grand'Anse
These services brought advanced testing for hemoglobin disorders, such as sickle cell disease. Before, these tests were only available in Port au Prince and not accessible locally. We also provide education to local healthcare providers on how to use those results for better patient care.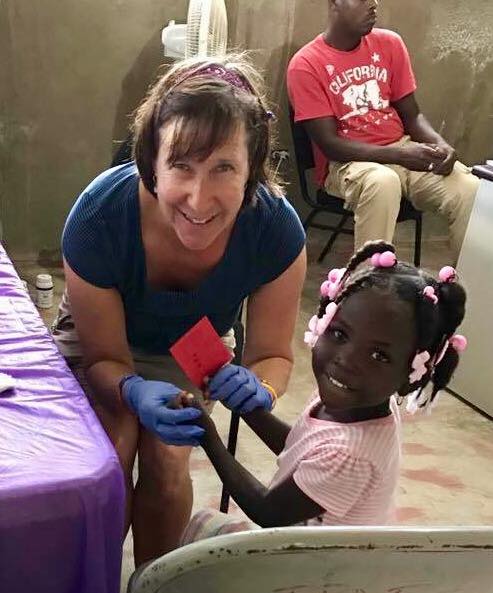 This is the first such study based on Haitian subjects which was published in the American Society of Clinical Pathology journal Laboratory Medicine.
October 2016 Hurricane Matthew Support
Provided support after Hurricane Matthew at Hôpital Saint-Antoine in Jérémie and clinics throughout the Grand'Anse.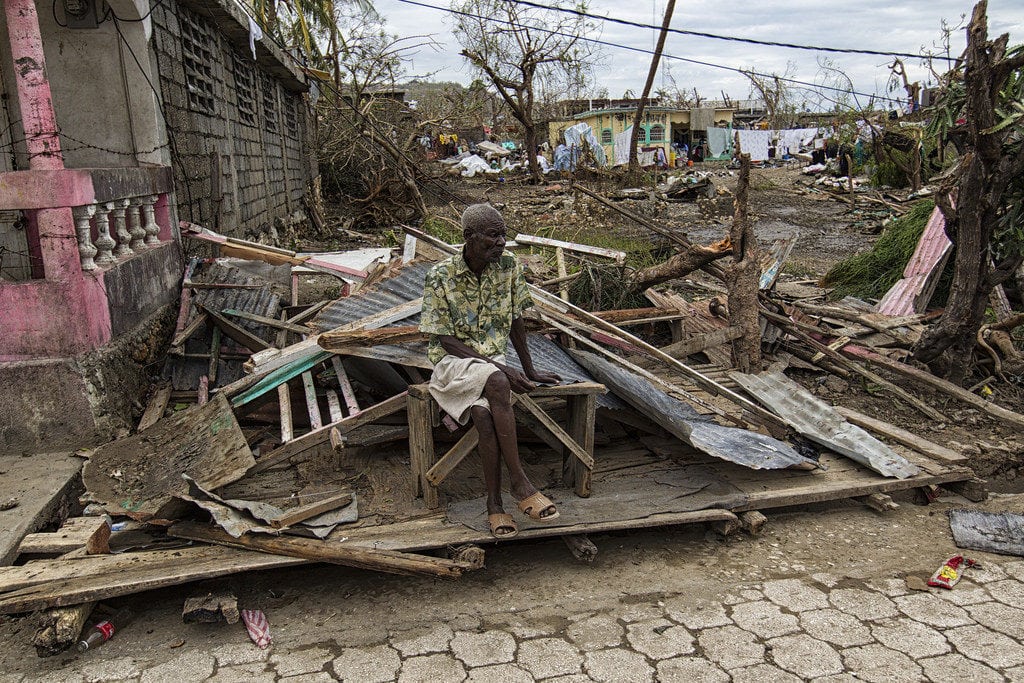 January 2015 Training on Grand'Anse Sexually Transmitted Infection Studies

We presented training sessions on the Grand'Anse men's and women's sexually transmitted infection studies. This training was for physicians and other healthcare providers at Hôpital Saint-Antoine in Jérémie.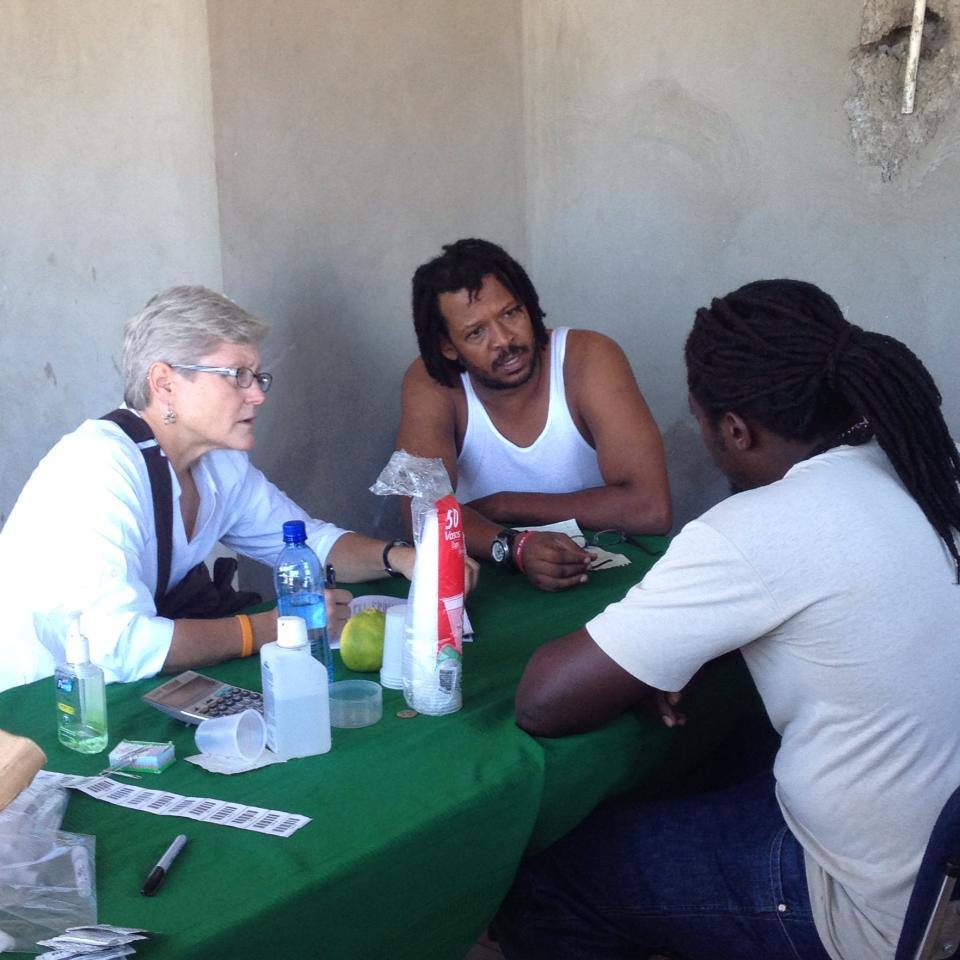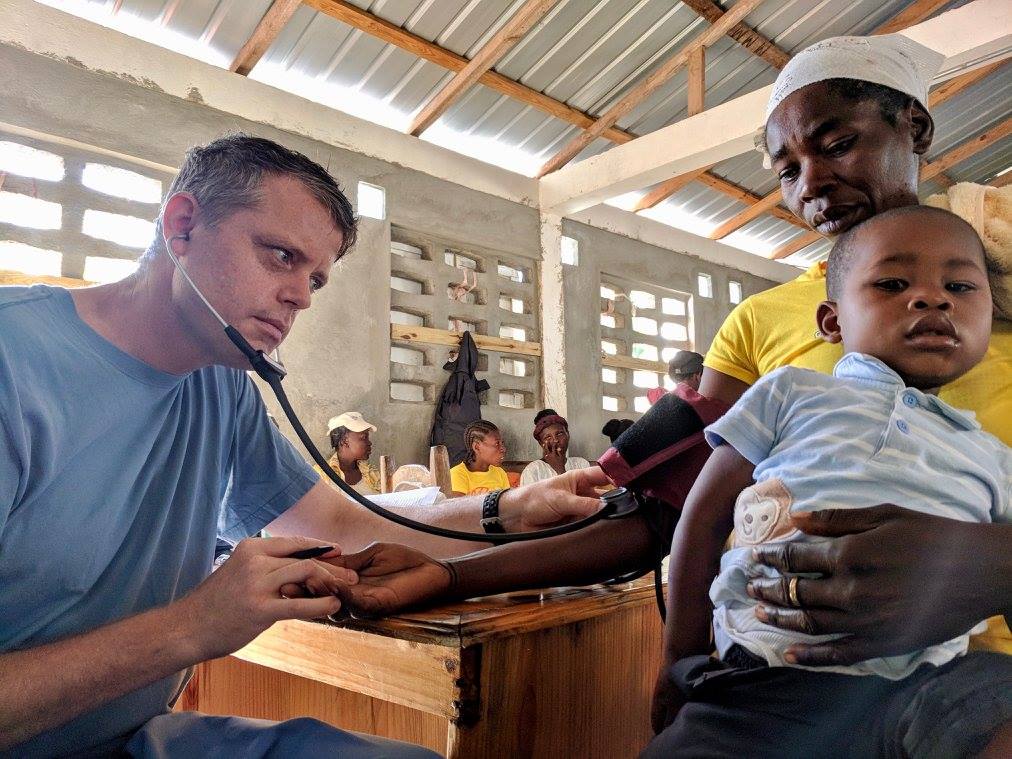 January 2014 Training on Diagnostic Hematology

GHT volunteers installed an automated hematology analyzer at the Haitian Health Foundation. In addition to training the lab staff on operating and maintaining the equipment, we also trained local healthcare staff on the information generated by the new analyzer. This information helps them to better diagnose anemia and other blood disorders.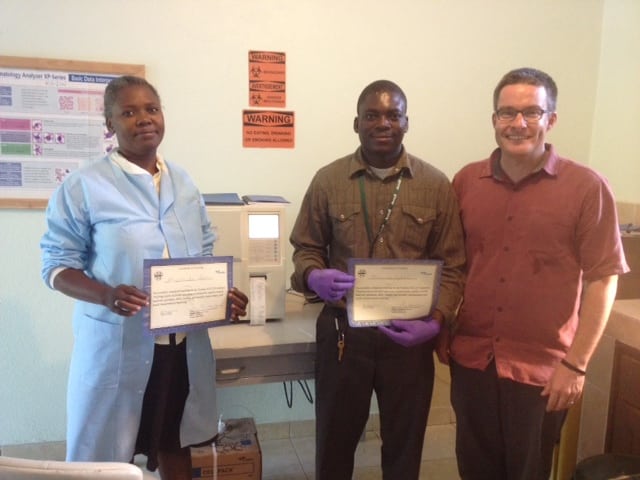 Our women's STI study was published in the American Journal of Tropical Medicine and Hygiene.  This study is significant because it was the only Haitian study to incorporate molecular testing for Trichomonas vaginalis and Mycoplasma genitalium and how it is the first STI study in the Grand'Anse.  Most importantly, because of how we shared our findings with others in the province, the information obtained from this study greatly improved care for women in the area.
October 2013 Training on Palliative Medicine and End of Life Issues

We offered training sessions for local physicians and nurses in Jérémie on care for patients who are at the end of their life.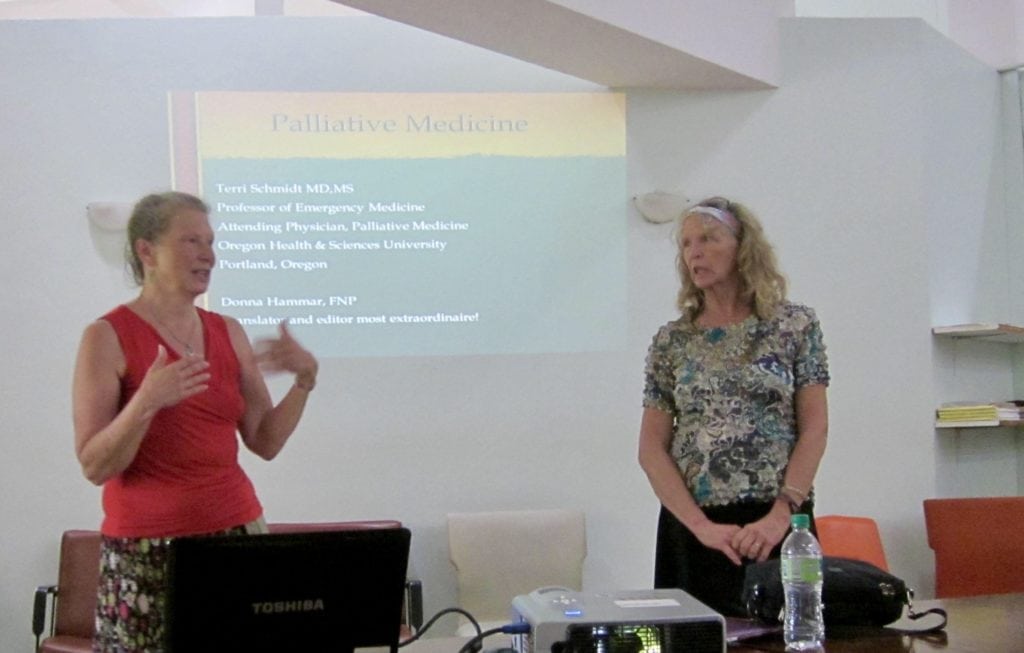 October 2011 Emergency Care and First Aid Training

Training sessions on emergency care and first aid were held in Jérémie for physicians, nurses and health agents from across the Grand'Anse province.  These sessions were presented by GHT physicians and nurses.
2010 American Samoa
Team sent to American Samoa to provide H1N1 influenza vaccinations to hundreds of people.
2009 Centers for Disease Control
Training for H1N1 influenza outbreak.
2008 Hurricane Gustav
We sent multiple people to form a rapid medical response team. As well as providing medical strike teams, members were also placed with other medical teams to assist them in providing care.
2007 Wildfires of San Diego County, CA
Team sent to provide medical care throughout San Diego County. The majority of the 12-day deployment was with the medical staff at the Pechanga Indian Reservation.
2005 Hurricane Katrina, New Orleans, LA
We provided provide medical assistance to evacuees at the Louis Armstrong International Airport in New Orleans.  Our team tirelessly provided comprehensive healthcare services in an austere and challenging disaster environment. Team members were also sent to other locations to provide care throughout the greater New Orleans area.
2005 Hurricanes Rita and Wilma
2004 Guam Neonatal Intensive Care Staffing
2002 East Coast Avian Influenza
Team sent to assist the United States Veterinary Medical Assistance Teams.
2002 Winter Olympics, Salt Lake City, UT
Deployment of a strike team to the Winter Olympics for counter-terrorism standby.
2001 World Trade Center New York, NY
After the World Trade Center disaster, our medical team was at Ground Zero providing medical care for rescue personnel and construction workers.
2000 Hurricane Allison
Team sent to Houston, TX to help support local hospitals who had medical staff affected by the hurricane.
1999 Kosovo Refugees
Medical personnel sent to Fort Dix to assist in the processing of thousands of Kosovo refugees.
1999 World Trade Organization (WTO) Conference, Seattle
Deployment of our medical team on a training exercise during the WTO meeting in Seattle.
1998 First Clinic in Leon, Haiti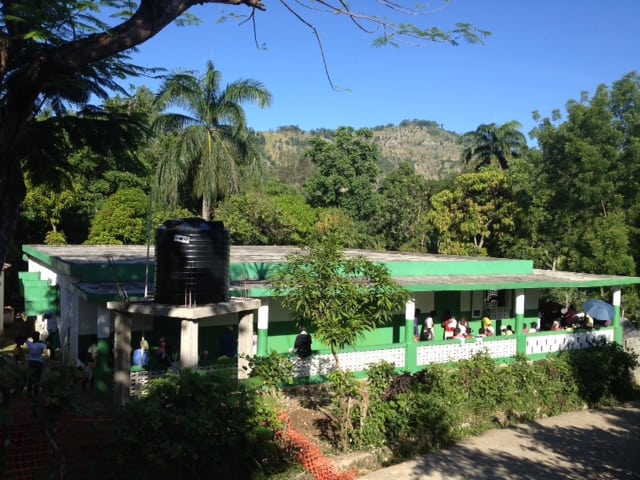 1996 Atlanta Olympic Games
Team members received specialized military training in Nuclear, Biological and Chemical agents.  In case of a terrorist event, we also supported medical "Strike Teams" which were placed throughout the Olympic Games at Dobbins AFB.
1994 Northridge Earthquake
Medical team sent to Santa Clarita, CA. We also assisted the Los Angeles Sheriff's Department and Santa Clarita Emergency Operations Center.
1992 Hurricane Iniki
The team established Satellite Treatment Stations in rural areas of Hawaii without medical access.
1990 Philippine Earthquake
Deployment of our medical team to a remote mountainous area on Luzon Island, Philippines. We operated a field medical unit in this remote area. In addition, we also provided assistance in surveying roads, bridges and other facilities for safety.  Philippine President Corazon Aquino honored our team for the services we provided her country.
1988 Armenian Earthquake
We went to the city of Lenninakan to assist with search and rescue and triage. The team also provided medical services throughout the city as well as assisting with search and rescue.
1986 El Salvador Earthquake
Our medical team went to work on the construction of a temporary emergency department which replaced the damaged Benjamin Bloom Children's Hospital.
1985 Mexico City Earthquake
We opened the first "Open Door Clinic" in a Mexico City barrio. Our team also provided Field Search and Rescue Night Operations and staffed ambulances with our paramedics.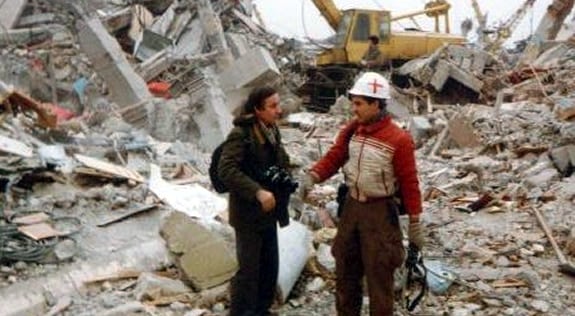 1985 Incorporation as the Seattle-King County Disaster Team
Originally incorporated as the Seattle-King County Disaster Team on December 20, 1985.

ONGOING SUPPORT
Since 1998, GHT has also coordinated medical services and staffing year-round for the Leon clinic in Haiti. We also expanded to provide medical care in other remote areas to better serve the local area.  Additionally, we also provide healthcare related support and training for other groups in the Grand'Anse province.
Activities listed here have been through GHT (formerly SKCDT) as well as with the National Disaster Medical System (NDMS) Disaster Medical Assistance Team Washington-1 (DMAT WA-1). GHT is no longer connected with NDMS or DMAT WA-1. To comply with United States Federal requirements that NDMS teams separate from their related private, non-profit entities we made the change to separate our non-profit organization.